Get Free AEROSEAL Duct Sealing with Your New Jon Wayne AC System!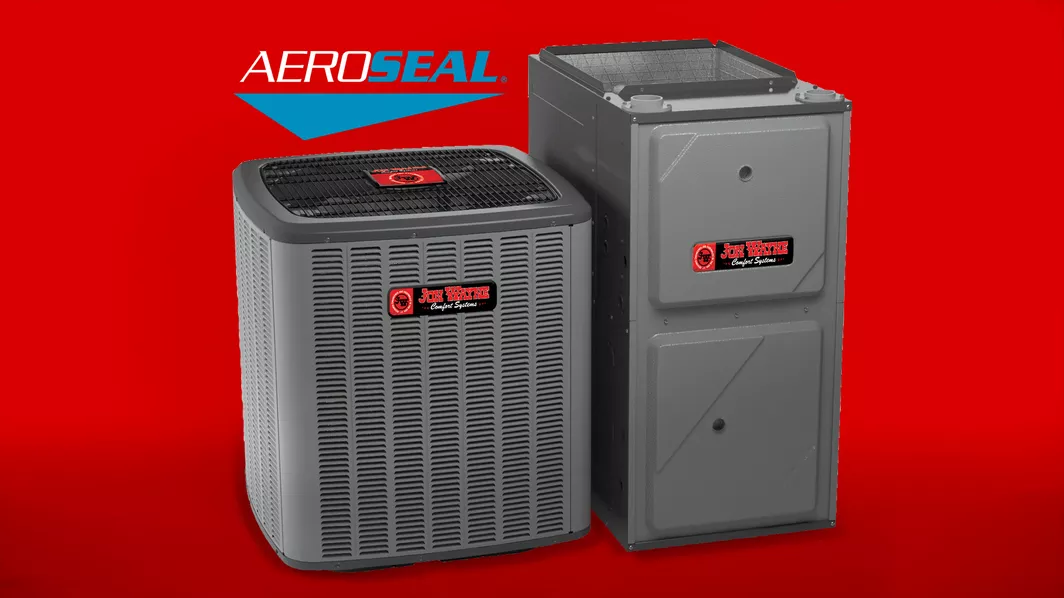 Are you in the market for a new AC system?
For a limited time only, we're including our Aeroseal service FREE with your new AC system! Our Aeroseal duct and air sealing service is proven to make your air cleaner and healthier while delivering comfort and substantial energy savings.

What problems can Aeroseal solve?
Your ducts can travel through some pretty "yucky" places like attics, crawlspaces, and interior walls – this includes supply ducts delivering air throughout your home and return ducts bringing air back to your air handling unit.
Unsealed air return ducts suck in dirt, dust, allergens, smelly odors, and other pollutants from these areas. They also bring humidity which leads to moisture and comfort issues inside your home.
Cracks and holes in your home's air vents and duct system also allow heated and cooled air to escape before reaching your rooms. This leaves you with stuffy, uncomfortable rooms and wasted energy.
Aeroseal automatically finds and seals all the leaks throughout your entire duct system with precision. Improving your home's overall indoor air quality, providing consistent temperatures throughout your home, and making your system more efficient, saving
you money on your energy bills.


How does Aeroseal Work?
Aeroseal is a simple process that ensures precise sealing in just a few hours.
First, we thoroughly inspect your duct system to ensure there are no disconnected areas or large holes and to ensure there is no debris that could interfere with the sealing process.
Then, we block all the vent openings and registers to pressurize your system. The internal components of your furnace are also blocked off to protect them from the sealant being blown through the ductwork. This system pressurization allows our technology to find all the cracks and holes where the air is leaking.
Next, we hook up the Aeroseal machine to measure your pre-seal air duct leakage, so we can give you a before and after snapshot.
After that, we blow in the non-toxic, water-based sealing formula. It will effectively seal all the holes in your air ducts, up to 5/8 inches in diameter, making sure your air goes where you need it – not where you don't. You will be able to see real-time results as the cracks are being sealed. Plus, the technology is so precise that we only use the amount of sealant necessary with virtually no waste and very little cleanup.
Finally, you'll also get a certificate of completion showing the before and after results.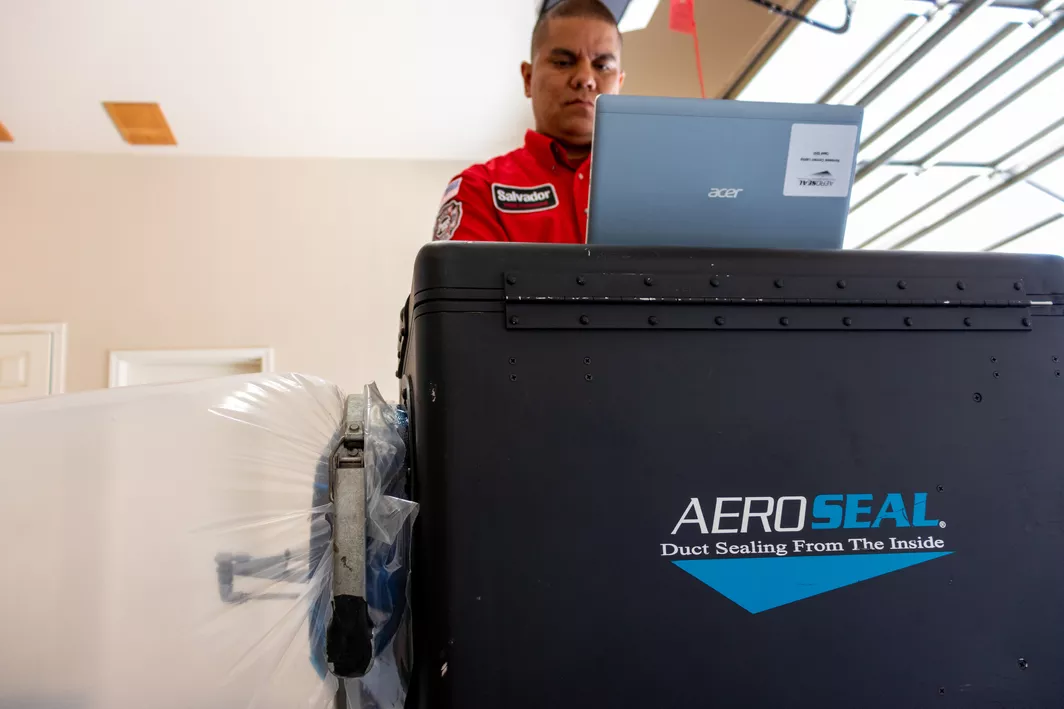 What do I need to do to qualify for the FREE upgrade?

Absolutely nothing! We will automatically add the Aeroseal service to all purchases of our High-Efficiency 2-Stage AC Systems during the offer period.

How we treat the customer contributes to our reputation.
More questions? Contact us and we'll get you scheduled for a FREE replacement consultation.