The Jon Wayne Code
Offer Convenient Service and Honest Work to Every Customer, Always.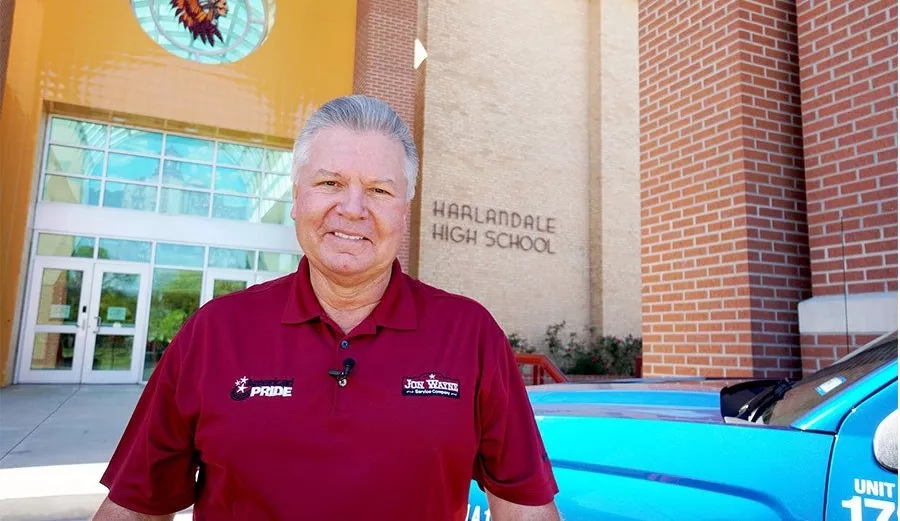 The Jon Wayne name has stood for convenience, integrity and honesty since we opened our doors back in 2001. Those values were true for the first service call we ever took. And they're true for the service calls we take today, tomorrow, and for years to come.
When you do business with Jon Wayne, you know what you're getting. You're getting same-day service, at honest flat-rate prices, backed by a rock-solid guarantee. Anything less just wouldn't be Texan of us.
The Jon Wayne Guarantee
We Guarantee Our Equipment, Our Service and Our Actions 100%
Some guarantees have stipulations. Ours don't. We offer a 100% guarantee that covers our equipment, service and actions. No fine print. No catches. No strings attached.
We guarantee our workmanship
If we come out to service your home and the work isn't to your satisfaction, we'll come back at our own expense until it is.
We guarantee a clean workspace
If our technicians do not wear shoe covers, place drop cloths, or leave your home without cleaning up, you do not pay for service.
We guarantee respectful technicians
If our technicians smoke or swear in your home or fail to provide a company ID card, you do not pay for service.
We guarantee a red-doormat rollout
Our technicians carry bright red doormats in their trucks which they're required to place down in front of every home we service. If you don't see it, you don't pay for service.
Need Home Service? Send for Jon Wayne!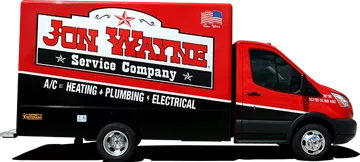 Proudly serving the San Antonio & surrounding areas:
New Braunfels
South Austin
Bee Cave

Kerrville
Kyle/Buda

San Marcos
Lockhart
Canyon Lake
and more...