Sewer lines in San Antonio, TX
Convenient Sewer Line Inspections & Repairs
100% satisfaction guarantee

Dig-free inspections & repairs

10,000+ 5-star reviews
Price
What's the cost of sewer line work?
Low

$196

Average

$1,926

High

$7,583
What affects price?
The cost to work on your sewer line will depend on several factors, including:
Whether you need to repair or replace. Depending on the extent of damage, you may have to replace your sewer line (versus just repair a section of it). And replacement is typically more expensive than repairing it.
Depth & length of the line. The longer the sewer line and the deeper the line is buried underground, the more your job will cost.
Accessibility. The harder it is to access the sewer line (i.e. under a concrete slab), the more it will cost to repair/replace it.
Repair vs. Replace
Sewer line repair vs replacement: Which will I need?
It's almost impossible to know whether you'll need a sewer line repair or replacement unless you have a professional inspect the line via a camera inspection.
But the signs below can help you determine whether you need sewer line work done:
Sewer gas odors
Bubbling noises from appliances
Visible sewage backup
Multiple clogged drains
Septic waste in yard
Foundation/slab cracks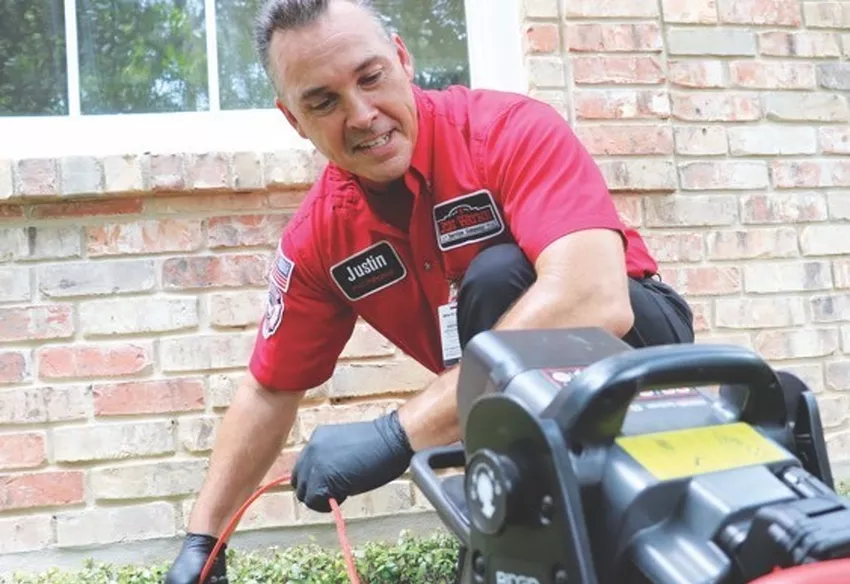 How it works
Our Convenient Process:
Schedule appointment

Finding time for unexpected sewer line issues can be tough. That's why we offer short appointment slots—so you don't wait all day for us to arrive.

Get red-carpet service

We'll show up on time and lay down our famous red doormats. Then we'll inspect your sewer line and, if needed, perform a camera inspection to determine a flat-rate, upfront price to repair or replace it.

Relax while we repair

When you choose us, we'll handle everything needed for your repair or replacement.

Enjoy fast drains & a clean home

We'll leave your home cleaner than we found it and promise never to make you pick up after us.
Schedule inspection
100% satisfaction guarantee
"He did what 2 other plumbers couldn't do..."

Steve was our Journeyman/plumber. He was quick to arrive and very knowledgeable. He did what 2 other plumbers couldn't do. He unplugged our sewer pipe and gave us lots of advice and tips on how to avoid anymore issues. Jon Wayne was affordable too. I highly recommend Jon Wayne.

—Raul V.
How we treat the customer contributes to our reputation.
Need a Sewer Line Inspection? Send for Jon Wayne!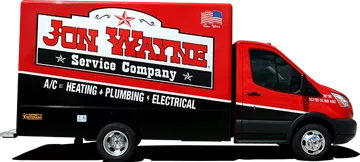 Proudly serving the San Antonio & surrounding areas:
New Braunfels
South Austin
Bee Cave

Kerrville
Kyle/Buda

San Marcos
Lockhart
Canyon Lake
and more...