AC Tune‑Ups in San Antonio, TX
Complete & Reliable AC Tune-Ups
If you want an outstanding AC tune-up done by respectful and friendly technicians, contact Jon Wayne. We offer different AC tune-up options depending on your cooling needs and your budget.
We are committed to providing high-quality AC tune-up services that lower your utility bills, maintain your warranty and extend your unit's lifespan.
100% satisfaction guarantee

97% of jobs completed the same day

14,000+ 5-star reviews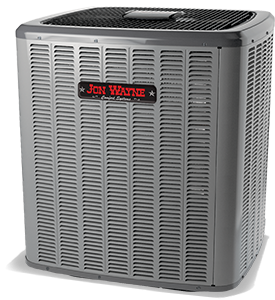 Price
Cost of an AC tune-up:
Seasonal Cooling Precision Tune-Up: $199
(on limited-time special for $99)

Ultimate AC Tune-Up: $800
(on limited-time special for $199)
What's Included?
Seasonal Cooling Precision Tune-Up: We don't do drive-by tune-ups; our tune-ups are thorough and done the right way. Our technicians complete a full 35-point inspection to keep your AC factory-fresh. For example, during the inspection, we'll even remove the top of your condenser fan to clean your inside unit properly from the inside out and remove debris that can rust out the base of your unit.
Ultimate AC Tune-Up: Not only does our Ultimate AC tune-up includes everything offered in our Precision AC Tune-Up, but we also will check your refrigerant levels, and, if there is a refrigerant leak, we'll include the first pound of refrigerant FREE. Plus, this tune-up option comes with a solid No Summer Breakdowns Guarantee.**
**Valid if all recommendations are taken
Tune‑up video
Is your home in need of a tune-up?
How it works
Our thorough AC tune-up process:
Conveniently schedule an appointment

Our customer service team will work with you on flexible schedule options.

We'll keep your home clean

We'll bring shoe covers, drop cloths and our celebrated red doormats.

Know everything that will happen

A knowledgeable technician will explain what they're doing (and why) every step of the way so you're never left out-of-the-loop.

Relax during the tune-up

Our highly skilled techs use state-of-the-art technology to fine-tune your AC. After the tune-up, we'll give you a 3rd party validated report comparing your AC's performance before-and-after the tune-up.

Enjoy peace of mind

knowing that your AC system will last during the summer
Schedule
100% satisfaction guarantee
"Outstanding communication throughout the entire process"

This was an AMAZING EXPERIENCE!!!! Outstanding communication throughout the entire process! My technician Richard Hickey was professional, courteous, and informative. The technology he utilized to perform my AC tune-up was state of the art and he utilized it to show me what and why he performed certain actions.

Being in the service industry myself, I was extremely impressed with today's visit. I HIGHLY RECOMMEND Jon Wayne Service Company to anyone who wants the job done right the first time by a company [with a] team who truly cares!!!

—Robert B.
How we treat the customer contributes to our reputation.
Want the best tune‑up in Texas? Send for Jon Wayne!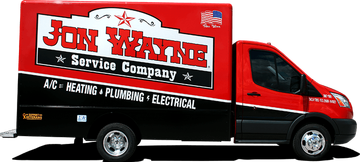 Proudly serving the San Antonio & surrounding areas:
New Braunfels
South Austin
Bee Cave

Kerville
Kyle/Buda

San Marcos
Lockhart
Canyon Lake
and more...