Air Conditioning Maintenance Cost in San Antonio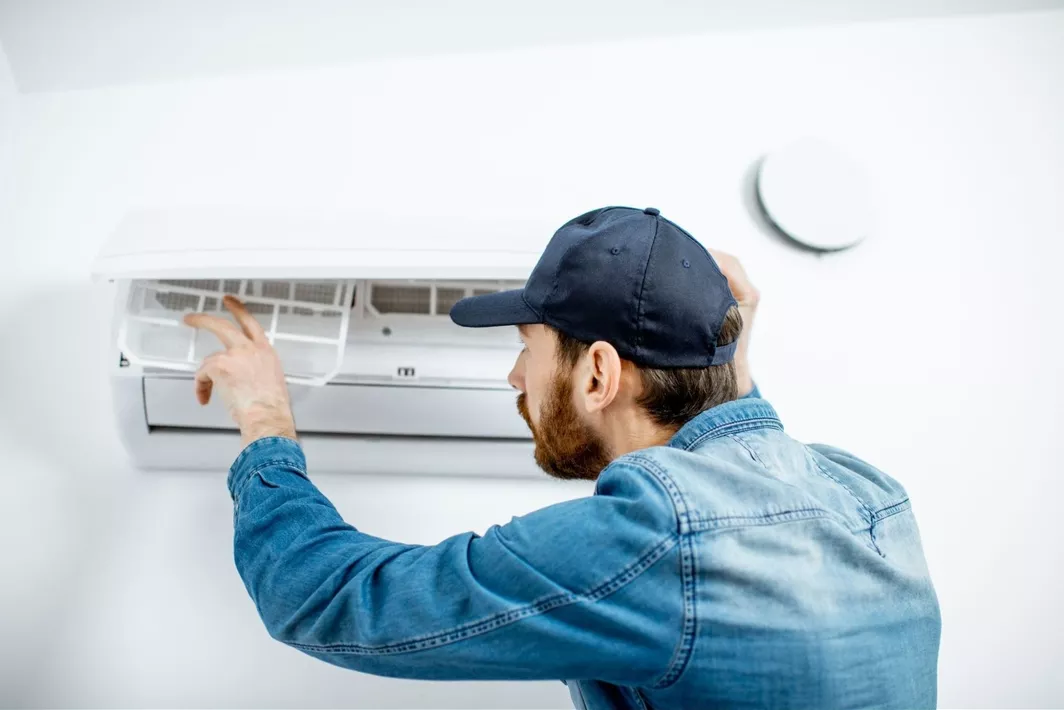 You've probably heard that regular air conditioning maintenance is an excellent way to prevent costly breakdowns and repairs. Of course, before investing in maintenance, you want to ensure the cost is worth the benefits. Here are a few factors that may influence the air conditioning maintenance cost in San Antonio:
How thorough the AC tune-up checklist is
Whether you need AC repairs
Annual maintenance plan savings vs. one-time tune-up
The HVAC company you hire
Keep reading to learn more about AC maintenance and how to save money by choosing the right plan and HVAC company.
---
Are you looking for high-quality AC tune-ups?
If you want an outstanding AC tune-up done by respectful and friendly technicians, contact Jon Wayne. We offer different AC tune-up options depending on your cooling needs and budget.
---
How Thorough the AC Tune-Up Checklist Is
The first factor to consider when evaluating cost is what's included in the AC tune-up. Generally, the more thorough the tune-up is, the more it will cost. At a minimum, technicians should inspect the following parts:
Thermostat settings
Electrical connections
Condensate drain
Controls
Evaporator and condenser coils
Refrigerant levels
Blower components
At Jon Wayne, we go above and beyond regarding tune-ups. Our expert technicians complete a 35-point inspection that evaluates all the essential elements of your unit. Not only do we ensure everything is working correctly, but we also thoroughly clean your unit to improve functionality. For example, we don't just check your condenser fan — we remove the top and clean the unit's interior until there's no dirt or debris.
In addition to high-quality tune-ups, our customers enjoy convenient scheduling and 100% satisfaction guarantees. We always work according to your scheduling needs and can execute same-day tune-ups and repairs. And you don't pay until you're 100% happy with your service.
Whether You Need AC Repairs
During a standard maintenance inspection, technicians might unearth a problem that requires repair. For example, you might have a frozen evaporator coil or a broken fan that needs replacing. In these cases, you'll need to cover the cost of repairs and the maintenance appointment.
If you have a stand-alone AC tune-up, you'll likely have to pay for the entire repair. However, if the tune-up is part of a maintenance plan, you may be eligible for special deals. For example, our 5-star service club members enjoy discounted home service repairs. You can also save money on repairs with warranties.
Additionally, technicians will recommend replacing components that are showing wear and tear, for example, capacitors. While they may be working during the visit, our technicians will test them and may recommend replacing them if they are not performing within the desired range. These replacements could prevent a return visit in the summer heat and prevent you from going without cool air!
The Status of Your AC Warranty
If you haven't checked the status of your AC warranty in a while, you should do so. A warranty is essentially a guarantee of quality from the AC manufacturer. If you need repairs, and your parts and labor warranty is still valid, the manufacturer will contribute towards the cost. Typically, manufacturers offer five to ten-year warranties on specific parts. You must receive AC maintenance at least once a year for the warranty to stay eligible.
Annual Maintenance Plan Savings Vs. One-Time Tune-Up
Regular maintenance is a good idea whether you're trying to keep your warranty eligible or just want to keep your AC functional. Most homeowners choose between two options: getting one-time tune-ups or joining an annual maintenance plan.
At Jon Wayne, we offer a comprehensive maintenance plan that reduces long-term costs. The plan, which starts at $29.95 per month, includes the following services:
Four annual precision tune-ups: Members enjoy heating, cooling, plumbing, and electrical tune-ups, all of which are completed within the same day.
Discounted repairs: If we notice a problem that needs fixing, you can rest assured knowing you're getting a special discount on your home service repairs.
Priority repair service: When scheduling repair services, our5-Star Service Club members always take priority.
Unlimited free service calls: Do you have a question or concern regarding your air conditioning unit? Feel free to call us whenever you want, as many times as you need — at no cost.
Preferred customer pricing: Our members enjoy preferred pricing and discounts for HVAC services as priority customers.
Loyalty credits: All members receive $50 in loyalty credits every year.
Members also have the option to request a Smart Home upgrade, which involves options on fitting your entire home with advanced smart home technology and 24/7 equipment monitoring. The upgrade comes with damage protection and energy savings. Combining high-quality HVAC services and great savings makes our San Antonio maintenance plan hard to beat.
The HVAC Company You Hire
The final factor influencing AC maintenance costs is the HVAC company you choose to hire. A more experienced, high-quality team of technicians will generally cost more than a team with minimal experience. Most homeowners will agree this extra cost is worth it — after all, you don't want a technician that performs second-rate work.
At Jon Wayne, we have over 20 years of experience delivering first-rate HVAC services to San Antonio residents. And, thanks to our maintenance plan, we can provide these services for a great price. In fact, we're so confident in our services that we offer the following guarantees:
Equipment: We cover all equipment and service needs.
Workmanship: We always guarantee the job is done right the first time.
Clean workspace: No matter the project, we promise to keep our workspace clean.
Respectful technicians: We pride ourselves on excellent customer service.
Homeowners who work with us can always expect honest pricing, fast response times, and excellent savings — without compromising quality.
---
In Need of Quality AC Maintenance in San Antonio? Contact Jon Wayne Today!
Jon Wayne has you covered if you're looking for a high-quality, cost-effective AC maintenance plan. Our 5-Star Service Club offers all the necessary HVAC services at a reasonable price. Contact us today to learn more!