AC Repair Cost in San Antonio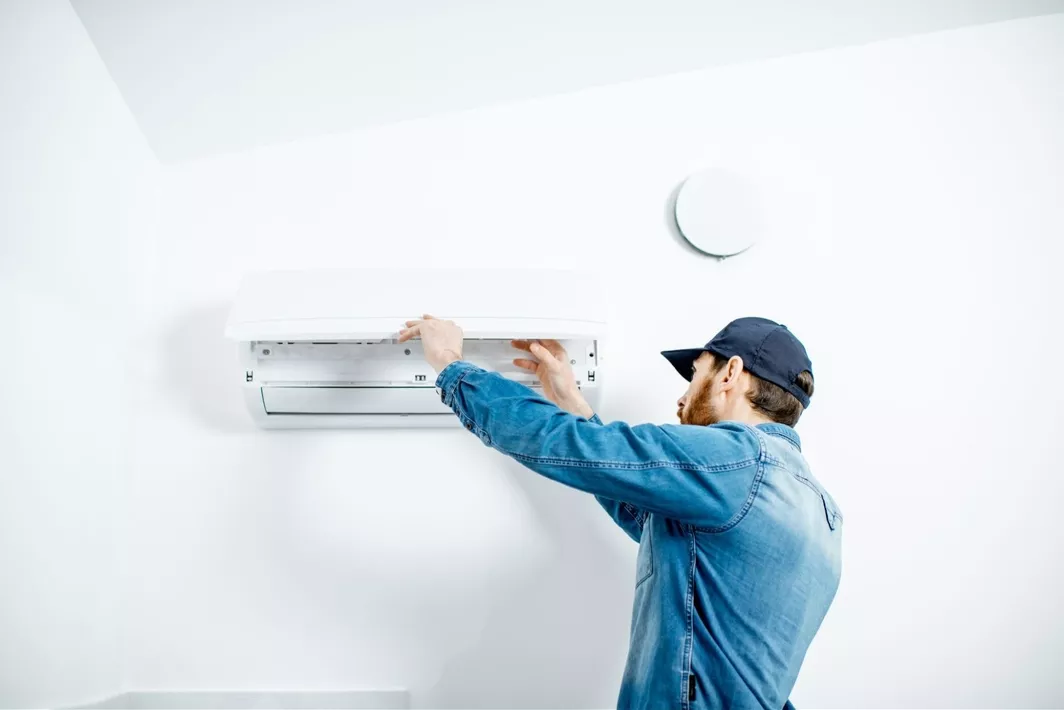 Few things are more frustrating than turning on your air conditioner on a hot summer's day, only to have it malfunction. Not only do you get no relief from the warm temperatures, but you also have to worry about scheduling and paying for a repair.
AC repairs in San Antonio can cost anywhere from $100 to over $1,000, with most costing around $300. The exact price will vary depending on several factors, including the type of problem and the state of your air conditioner. In this blog, we'll go over everything you need to know about the air conditioning repair cost in San Antonio, including the following:
The severity of the problem
The age and condition of your AC
Your AC's warranty status
The cost-benefit of repair vs. replace
The HVAC company you hire
How to avoid costly breakdowns
---
Is your air conditioner malfunctioning?
Contact Jon Wayne today. Our expert technicians can identify the problem, devise a solution, and provide a free in-home estimate.
---
The Severity of the Problem
The first — and most important — factor that influences air conditioning repair costs is the severity of the problem. Some issues, such as poor airflow or warm air, can be solved by simply cleaning or replacing the air filters. Meanwhile, more severe problems will require time, energy, and resources, resulting in higher costs. Here are a few of the most costly AC repairs:
Refrigerant leaks: Refrigerant, or fluid that absorbs warm air from the home, can leak from your AC. Repairing the leak usually costs between $500 and $1,500.
Broken evaporator coil: Replacing an evaporator coil containing the refrigerant can cost up to $2,000.
Faulty condenser: The condenser is part of your outdoor AC unit and helps release heat outside. Replacing it can cost over $3,000.
Severe problems are more likely to occur among older air conditioners.
The Age and Condition of Your AC
As you probably already know, an older appliance doesn't work as well as a brand-new one. The older your air conditioner is, the more likely it is to experience breakdowns — which means the more you'll have to pay for repairs. With regular maintenance, a high-quality AC lasts about 15 to 20 years before it's no longer efficient.
Your AC's Warranty Status
When was the last time you checked your AC's warranty status? Depending on its validity, the warranty might save you on repairs. There are two main warranties to check:
Manufacturer's warranty
Labor warranty
The manufacturer's warranty guarantees that the unit's parts will last five to 10 years. If any parts require replacement before the warranty expires, the manufacturer will cover the cost of the part. Some manufacturers offer extended warranties, covering replacement part costs for up to 15 years. Do you need help determining what coverage you have? The manufacturer and company that installed your system can let you know the terms of your warranty and whether it's still valid.
In addition to checking the manufacturer's warranty, examine your labor warranty (if you have one). As the name suggests, labor warranties cover the labor cost involved in repairs. Most labor warranties are valid for just one to two years. Like with a manufacturer's warranty, you can discover the status by contacting the company that installed your unit.
Cost-Benefit of Repair Vs. Replace
Before you schedule an AC repair, it's important to consider whether this is the best long-term solution. Replacing your air conditioner entirely might make more sense, depending on your situation. In general, you should consider replacing instead of repairing if you meet the following conditions:
Your AC is over 10 years old
Your manufacturer's warranty has expired
Older AC units are more likely to break down, resulting in subsequent repairs. These costs can add up significantly, especially if your warranty no longer covers them. While an AC replacement may have a substantial upfront cost, it can save money in the long run by reducing the risk of repairs.
The HVAC Company You Hire
Whether you're getting an AC repair or a replacement, the HVAC company you hire is an important factor influencing cost. Typically, the more experienced the team is, the more expensive the repairs will be. In exchange for a higher price, you get the peace of mind of knowing a high-quality, reputable team is working on your AC system.
To determine whether an HVAC company is worth hiring, it's a good idea to look at its credentials. At Jon Wayne, we have over two decades of experience helping San Antonio residents with their HVAC needs. No matter the project, we'll provide a free in-home estimate so that you know the costs beforehand. And, thanks to our 100% satisfaction guarantee, you can rest assured you'll be happy with the final product.
How to Avoid Costly AC Breakdowns
While repairs and replacements are effective ways to restore an AC's functionality, they can take a toll on your wallet. Fortunately, you can avoid them entirely by getting regular AC maintenance. You should get an AC tune-up at least once a year. At Jon Wayne, we have a 5-star service club that comes with the following perks;
Four annual precision tune-ups (for heating, cooling, electrical, and plumbing)
Discounted repairs
Priority repair service
Unlimited free service calls
Preferred customer pricing
$50 in loyalty credits every year
The high-quality service and the long-term savings make our maintenance plan a great investment for homeowners.
---
Looking For AC Experts? Contact Jon Wayne Today!
Whether you need an AC repair, replacement, or installation, you can trust Jon Wayne to get the job done right the first time. We pride ourselves on providing high-quality work, honest prices, and strong customer service. Contact us today for a free in-home estimate!