Benefits Of A Zone Control HVAC System
More and more Texas homeowners are adding 2 Stage/Multistage systems or zoned HVAC systems to their homes. As these systems grow in popularity, you may be wondering if a zone control HVAC system is worth it.
Zoned heating and cooling works best in larger homes with plenty of space to separate into different zones. Depending on the home's architecture, some homeowners benefit from zoning more than others.
Typically, homeowners that get the most out of a zone control system have one or more of the following:
A two-story home or larger
Several large windows
A home with separate wings
A basement or an attic living space
Cathedral ceilings
A living space over your garage
A sunroom
A trained HVAC technician can adequately evaluate the layout of your home and help you determine whether or not a zone control system is right for you.
If you determine that your home is an ideal candidate for a zone control system, you're in luck, as zone control systems offer the following benefits:
Alleviates comfort issues and delivers even temperatures in desired areas
Saves money on utility bills
Extends the lifespan of your HVAC equipment
We'll take a closer look at each of these benefits below. But first, we'll give a quick overview of how HVAC zoning works.
---
Are you interested in installing a zone control HVAC system in your San Antonio home? Contact Jon Wayne today. We provide free in-home estimates on all kinds of HVAC equipment and installations.
Schedule free estimate
---
How a Zoned HVAC System Works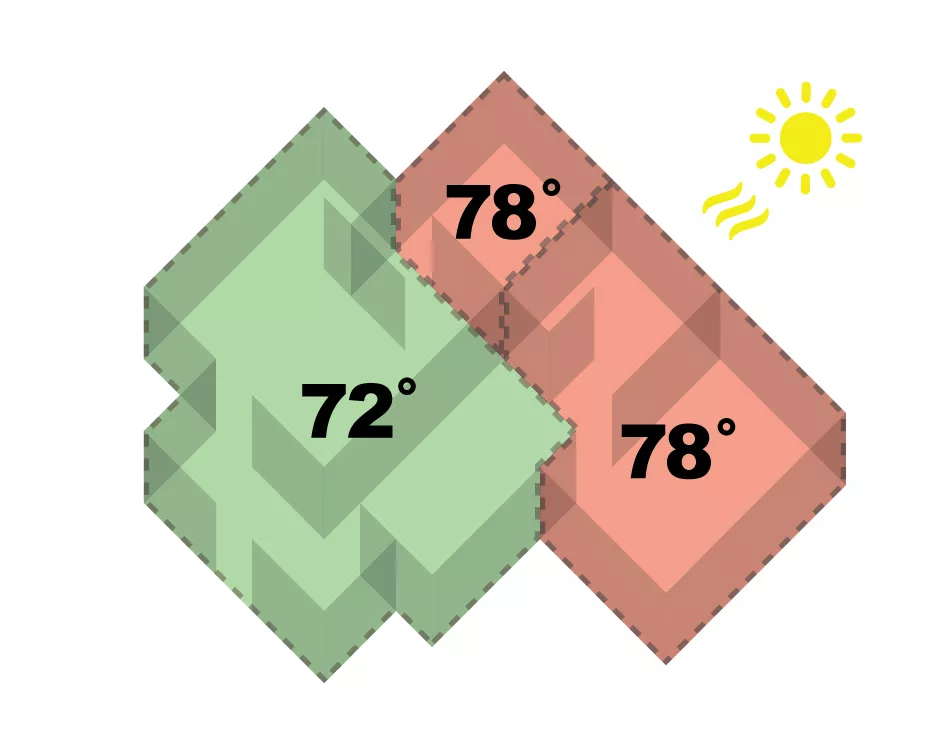 By installing a zoned HVAC system, you can divide your home into multiple "zones" and control each zone with separate thermostats.
By having multiple zones, you can set different temperatures for individual rooms or areas of your house, giving you greater control over your overall comfort. For example, suppose you like to keep your bedroom temperature cooler than the temperature in your living area. In that case, you can set each room as different zones and control them with separate thermostats.
You can learn more about how HVAC Zoning works in our blog.
A zone HVAC system in your home can offer many benefits, which we'll explore below.
Benefit #1: Improves Comfort and Delivers Even Temperatures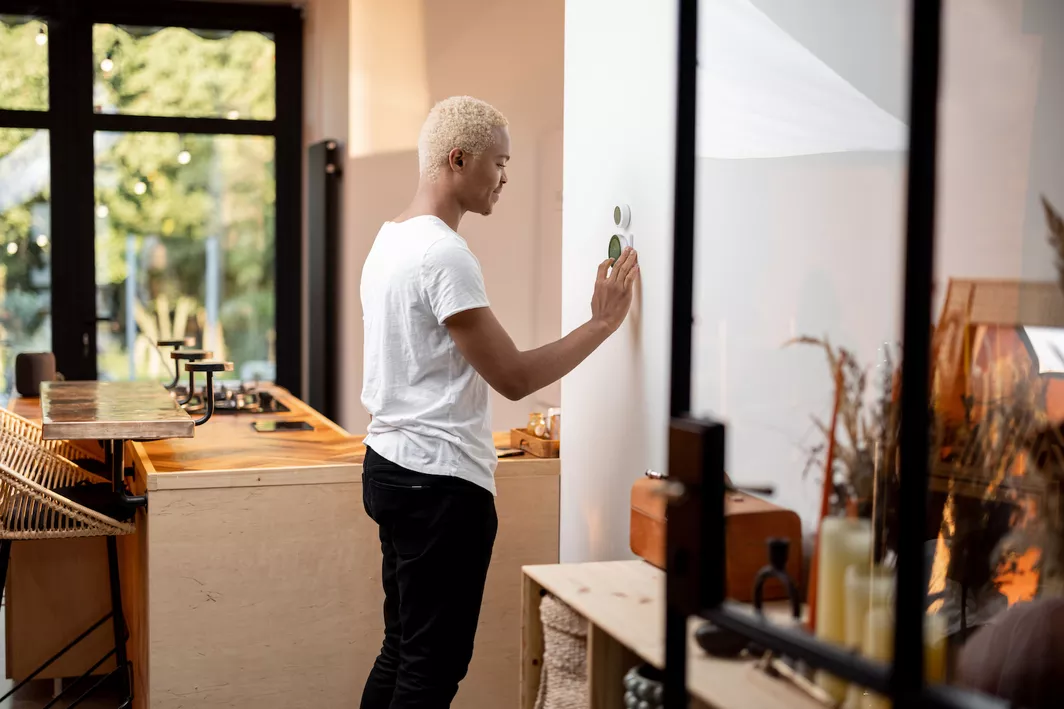 Do you have thermostat wars in your household? Does your house experience hot and cold spots? A zoned HVAC system can put an end to these issues.
The main benefit of a zone control HVAC system is improved indoor comfort.
For starters, not all family members always enjoy the same temperatures. With a zoned system, individuals in your household can adjust the temperatures independently for each part of the home. That means someone who prefers their bedroom to be warmer at night can achieve their desired temperature without disrupting the home's other occupants.
In addition, it's common for houses to have hot or cold spots, which can be caused by a variety of factors specific to each room, including:
The size of the room
The exposure to sunlight in each room
The insulation levels of the room
The number of windows and doors in each room
The number of people who normally occupy the room
For rooms that are naturally cooler or warmer than the rest of your house, you can send more or less conditioned air to specific rooms with a zone control system, giving you more consistent indoor temperatures.
For example, if your kitchen is naturally the warmest area of your home, you can customize your zone control system to deliver more cool air to that area. Or, if you prefer the bedroom to be a little cooler than other areas of the home, you can lower the thermostat in that room without affecting the temperature in different rooms.
Lastly, a zone control system can also increase the air quality in your home. Since the air is not constantly circulating throughout the entire house, contaminants like dust, allergens, and bacteria are not free to travel from room to room.
Benefit #2: Saves Money on Utility Bills
Besides improving comfort, a zoned system can also give you higher energy savings.
A zone control HVAC system redirects air away from empty rooms or areas that don't need it, so you're using less energy to keep your home comfortable. Zoning is more efficient than merely closing the air vents in each room with a standard system because the dampers provide a better seal.
In addition, unlike traditional HVAC systems that circulate air throughout the entire house and pull in dirt and other contaminants, which reduce efficiency over time, zone control systems offer targeted heating and cooling to individual zones. This reduction in circulation requires far less energy, keeping your energy costs lower.
The more efficient your HVAC system is, the lower your monthly energy bills.
Benefit #3: Extends the Lifespan of Your HVAC Equipment
An HVAC zone control system can extend the life of your heating and air conditioning system.
HVAC equipment is a significant financial investment, and homeowners deserve a system that will last a long time. Since your HVAC system doesn't have to work as hard to heat and cool your entire home, your system will experience less wear and tear over time, thus extending the lifespan of your equipment.
Instead of heating or cooling your home at full blast all the time like a standard HVAC system, a zoned system will distribute conditioned air only as it's needed in each room. Ultimately, this reduces wear and tear on your HVAC system, which leads to fewer repairs and longer-lasting equipment.
---
Ready To Chat About a New Zone Control System? Call Jon Wayne.
Contact Jon Wayne today to schedule a custom zone control system consultation. Our HVAC experts will help you find the perfect system for your home based on your heating/cooling needs and budget. When you hire Jon Wayne, you can count on 5-star service and honest equipment recommendations, backed by a 100% Satisfaction Guarantee.