How Much Does it Cost to Replace a Toilet?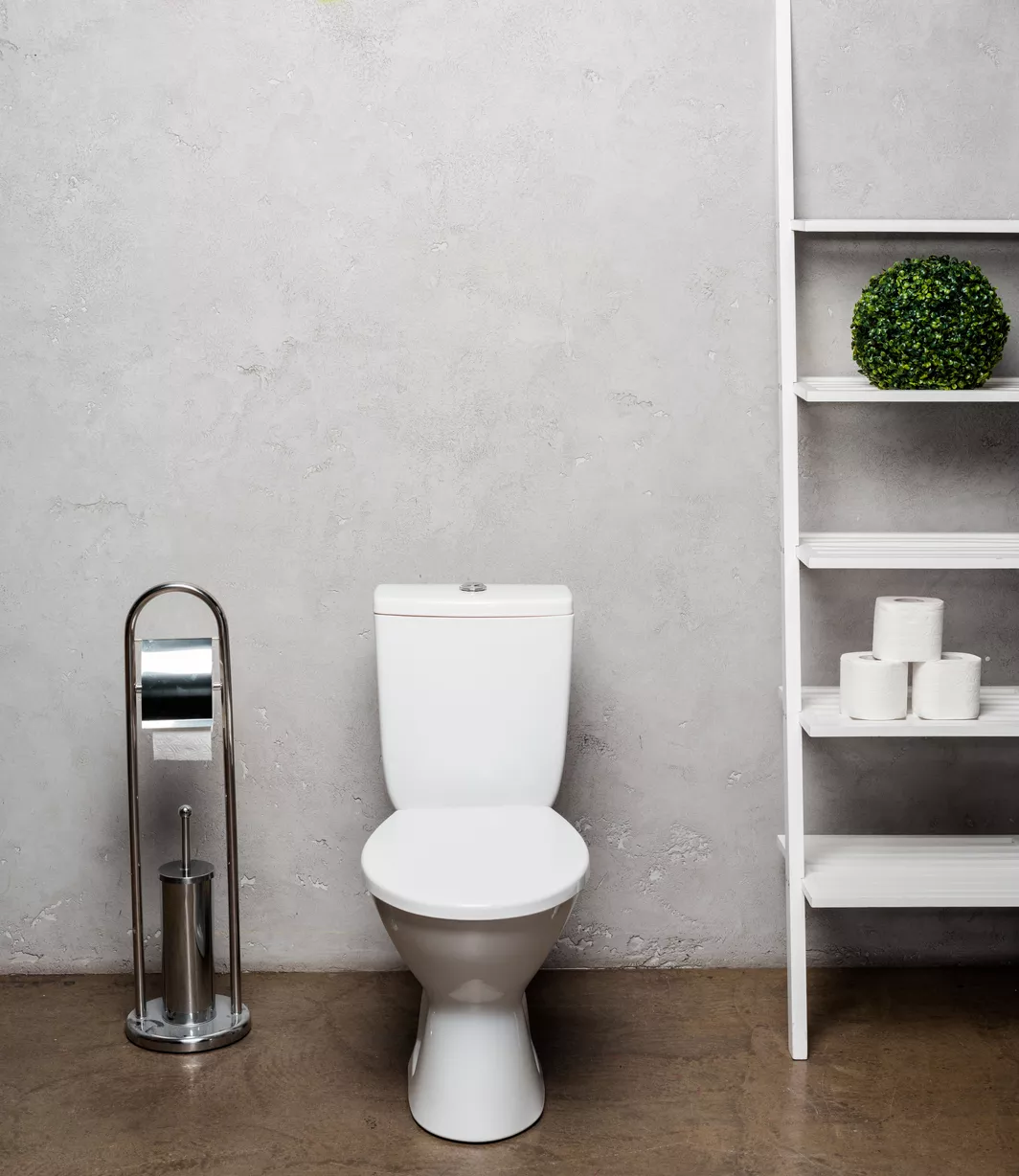 When it comes to home improvements, replacing your toilet might not be the most glamorous project, but it sure is an important one. Whether you're dealing with ongoing plumbing issues or simply looking to upgrade your bathroom, it's essential to have a clear understanding of the factors that affect the cost of toilet replacement.
In San Antonio, TX, the average cost for toilet replacements can range anywhere from $500 to $900+. However, there are several factors to consider that may influence the overall price:
Toilet type and brand
If you need to relocate the toilet to a new area
The condition of your plumbing system
The plumber you hire
Continue reading to discover more about these factors and how they can impact the cost of replacing your toilet.
---
Need a new toilet? Send for Jon Wayne!
If you need a new toilet, contact Jon Wayne to schedule a free estimate for a toilet replacement. Our team has earned thousands of 5-star reviews thanks to our honest, friendly, and efficient plumbing service. Call us at (210) 293-6700 or click below to schedule online today.
Schedule Estimate
---
Toilet Type & Brand
In the world of toilets, not all of them are created equal. Your choice of toilet type and brand plays a significant role in determining your overall toilet replacement cost. You have many options, ranging from the basic one-piece or two-piece models to the more advanced wall-hung toilets.
Brands vary, too, with high-end names like Toto and Kohler offering top-of-the-line features, while more budget-friendly brands like American Standard provide great value for your money. Assess your needs and budget before choosing to strike a balance between cost and functionality.
High-End Brands Vs. Standard
While high-end toilet brands may have a heftier price tag, they offer advanced features such as powerful flush systems, water-saving technology, and even self-cleaning capabilities. These luxurious additions could be worthwhile if you seek long-term efficiency and convenience. The price you pay upfront will more than compensate for itself over time.
Standard brands might not boast such high-tech features, but they are reliable, durable, and considerably easier on your budget. If you're seeking a low-cost replacement for your toilet, a standard model from an economical brand is the ideal way to gain the functionality you need without breaking the bank.
Single Vs. Two-Piece
The decision between a single or two-piece toilet can also impact your toilet replacement cost.
Single-piece toilets are known for their sleek design and easy-to-clean nature but are typically more expensive, given that they're much heavier and difficult to install.
While slightly less stylish, two-piece toilets are more common, easier to install, and generally come at a lower price point.
Bidet Toilets
Once considered a luxury item, bidet toilets are becoming increasingly popular in San Antonio homes and throughout the U.S. They offer superior hygiene and comfort while reducing toilet paper use. Some come with added features such as heated seats and remote control operation.
You can choose from a retrofitted option to convert your existing standard toilet seat or a complete standalone fixture. Your budget will determine if either one is in your price range.
Heated Seat & Comfort Features
Let's face it, no one enjoys the cold shock of a toilet seat in the middle of the night. Heated seats, automatic seat lowering, and even night lights are just some of the modern toilet's comfort features.
While these features may sound like unnecessary luxuries, they can significantly improve your bathroom experience—especially for late-night bathroom visits. Just keep in mind that these little luxuries will increase your overall toilet replacement cost.
If You Need to Relocate the Toilet to a New Area
If you're considering relocating your toilet to a different area in your bathroom or a different part of the home altogether—such as a new bathroom or ensuite—there are additional cost factors to consider.
This job requires rerouting the plumbing lines and potentially remodeling parts of your bathroom to accommodate your toilet and other components, such as your sink or shower. While it can be a great solution for improving bathroom layout, the extra work will add to the overall cost. Be sure you write out the full details of the job. If you aren't sure you've accounted for everything, feel free to speak to one of our professionals to guide you through the process.
The Condition of Your Plumbing System
It's not just the toilet itself that affects the toilet replacement cost. The condition of your existing plumbing system is also a significant factor. If your system is older or has sustained damage, additional repairs or replacements may be necessary during the installation of your new toilet. These unexpected costs can quickly add up, so it's essential to factor them into your potential budget.
Our technicians can help you determine your overall cost by quickly inspecting your plumbing system before starting on your toilet replacement project.
The Plumber You Hire
If you aren't confident in your ability to replace the toilet on your own, perhaps the most important factor in your decision-making process is the plumber you hire. While it may be tempting to simply choose the cheapest option, remember that this is an investment in your home. Quality and reliability are essential. We recommend choosing a certified, experienced plumber, such as Jon Wayne Service Company in San Antonio, TX, who can guarantee a job well done.
Toilet replacement involves more than just removing the old and installing the new. It's also about making wise decisions throughout the entire process that align with your needs and preferences while staying within your budget. Armed with the right knowledge, we hope you're now equipped to complete your toilet replacement with confidence. As always, we're here to provide professional guidance and services to make your toilet replacement process smooth and efficient.
---
Ready to install a new toilet in your San Antonio home? Call Jon Wayne.
With more than 200 trucks in our fleet, our team can provide you with fast response times. Best of all, our service comes with a 100% satisfaction guarantee. With thousands of 5-star reviews from homeowners in San Antonio and beyond, you can trust Jon Wayne's expert plumbers to do the job right the first time.
Call us at (210) 293-6700 or click below to schedule your toilet replacement today.
Schedule Estimate