Cost to Replace an Electrical Panel in Texas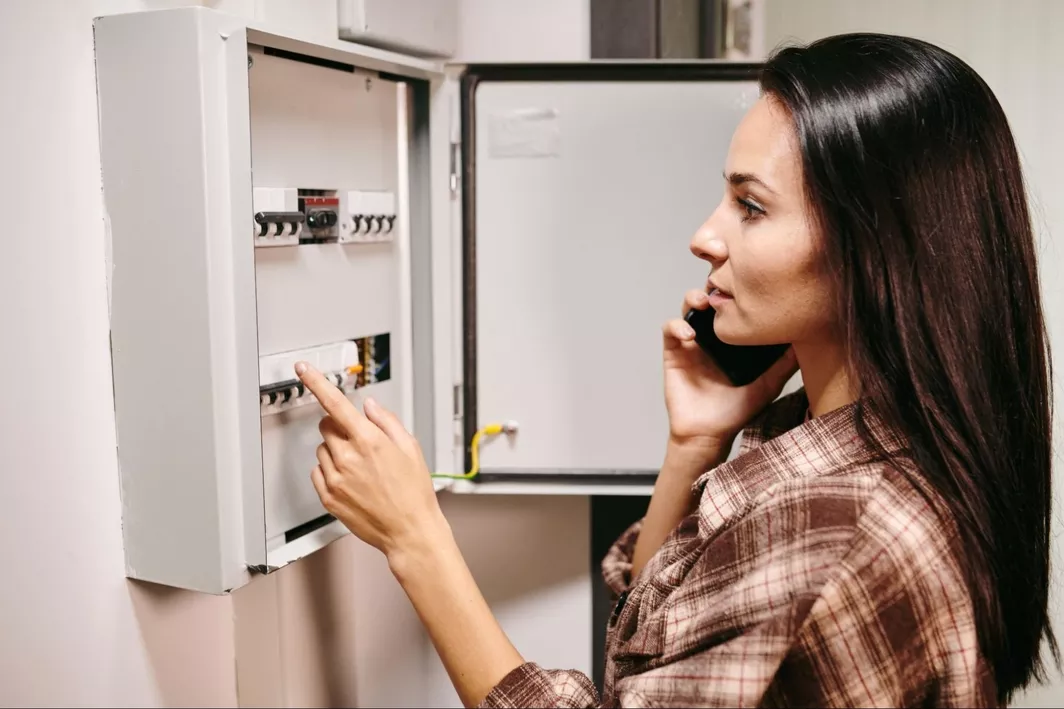 The average cost of installing an electric panel in Texas can be $2,300 – $4,100 depending on where you live in the state. Keep in mind that this is just to install a new panel and doesn't include additional costs for obtaining a building permit, rewiring your home, or addressing other problems with your original electrical system.
When replacing your electric panel, you should consider costs based on the following:
The amperage
Whether whole-home rewiring is necessary
Whether you need to replace or install additional outlets
Whether trenching is needed
The contractor you choose
Below, we'll review these various factors that influence the total cost.
---
Looking for an honest, fair, and no-nonsense quote to replace your electrical panel? Contact Jon Wayne's licensed electricians today. We're one of the highest-rated electrical contractors in the state of Texas! Estimates are always free, and we back up our work with a 100% satisfaction guarantee.

---
The Amperage
Amperage is the amount of electricity you can use to power all the appliances and devices in your home. Electrical panels come in many amperages, from 100 amps all the way to 400. Unless you have a really large home and need to recharge multiple electric vehicles, you're not going to need anything close to 400 amps. While 150 amps is enough to power most modern homes, you may want to play it safe with a 200-amp box to allow for potential future demand for electricity.
Be careful about choosing a smaller amperage panel to save money now. Most homeowners can save money in the future if they find they're using more electricity and don't need to upgrade their panels again to keep their electrical system from overloading.
Whether Whole-Home Rewiring is Necessary
Faulty wiring is one of the leading causes of home fires, and you may want to rewire your home while replacing your electrical panel. This is a good time to have someone inspect your existing wires to make sure that you don't have any blown fuses, short circuits, or wires that are exposed due to age, pests, or regular wear and tear.
Another reason to rewire is to meet the increased demand for power. Older wires aren't able to support a greater electrical current and may pose a fire hazard if left alone. If your home has aluminum wiring, you need to upgrade to copper to bring it up to modern standards.
When rewiring, you need to consider the time and complexity of the task. If your electrician needs to cut into your walls to place new wires, this could cost more due to added material and labor expenses. Rewiring a home can be expensive, depending on its size.
Whether You Need to Replace or Install Additional Outlets
Modernizing your electrical outlets is a good idea for the same reason you'd want to rewire your home. Adding new outlets can reduce the strain on your fuses if you're using more appliances than your home was able to support originally. You may also find it more convenient to place additional outlets where you'd like to be able to plug your electrical devices in. Adding additional outlets or modernizing your existing ones can add to the total cost of your new electric panel installation.
The NEC requires homes to have outlets spaced 12 or fewer feet apart. If your home doesn't meet these standards, you may need to install new outlets just to bring it up to the current building code. Depending on how many outlets you're adding, this can add significantly to your cost.
Whether Trenching is Needed
Trenching is the process of digging or repairing underground power lines. You may need to remove your existing power lines if they're outdated and dig a trench to install new lines to your home. The cost of trenching can vary greatly depending on the complexity of the task, the cost of building permits, and whether your electricians need to work around other utility lines.
The Contractor You Choose
The one area you don't want to skimp on is your choice of an electrician. If you hire the wrong person to install a new electrical panel, you may need to pay someone else to fix their mistakes. It's important that you get this job done right the first time to save time and money while protecting your home.
When you're looking for an electrical contractor to work on your home, make sure they meet the following standards:
Written estimates that are clear, concise, and guaranteed
Warranties on the components they're installing so that you don't pay for repairs in the event something does go wrong
Excellent customer reviews and a presence on Google My Business
Licenses and certifications that show you're working with professionals
---
Ready to Replace or Upgrade Your Electrical Panel? Contact Jon Wayne Today.
With over 200 trucks on the road and 20 years in business, you can trust the Jon Wayne Service Company for all your electrical needs. We're proud to have fast response times, so you can count on us whether you need an emergency repair or just want to bring your home up to code. Our company stands for integrity, honesty and convenience and we exhibit this through our 100% satisfaction guarantee.
Check out what other people have to say about us. We have thousands of 5-star reviews. If you're ready to install a new electrical panel in your Texas home, give us a call to schedule your free estimate.