Advantages and Disadvantages of Mini Split Systems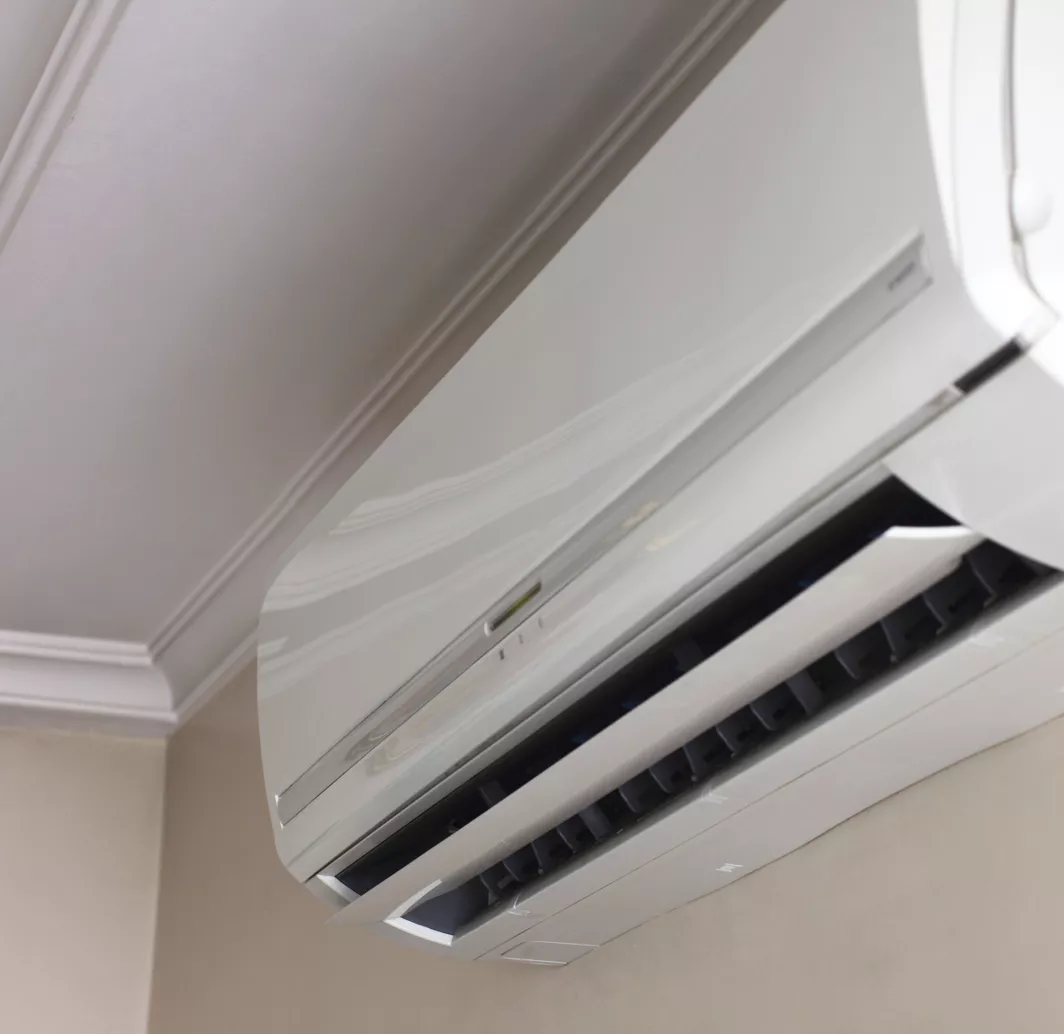 Given that Texas summers consistently reach triple-digit temperatures, it's crucial to have reliable and cost-effective cooling solutions. Mini split systems are some of the most economical options for cooling your home, but these systems aren't always the right choice for everyone.
In this blog, we'll explore the advantages of mini split systems and detail the disadvantages, so you can make an informed choice when updating your cooling system.
Advantages of Mini Split Systems
Energy Efficiency
Zoning Capabilities
Easy Installation
Space Saving Design
Disadvantages of Mini Split Systems
Upfront Cost
Aesthetic Considerations
Limited Capacity for Large Homes
Very Cold Climate Limitations
Whether you opt for ductless air conditioning or update a single-stage cooling unit, you'll need help from experienced HVAC professionals.
---
Ready to Explore Your Cooling Options?
Let one of the NATE-certified technicians at Jon Wayne give you an honest, free estimate for your next air conditioner. Our ductless installation service is fast, reliable, and always done right the first time.
Schedule Estimate
---
Advantages of Mini Split Systems
There are several reasons why many Texas homeowners are upgrading to mini splits for cooling. The advantages of mini split systems make it an easy sell, as long as it's within your budget.
Energy Efficiency
Mini splits outperform other systems in terms of energy efficiency. While all new air conditioning units must have a minimum SEER rating of 15 in Texas, the average SEER rating for central air conditioning units is 16, just a small step above the required minimum. Mini splits average a SEER rating of 20, which makes them substantially more efficient and thus more cost-effective when running.
Zoning Capabilities
Zoning means you can control the temperature in different areas of your home. If you like the temperature colder at night but have a baby needing a warmer room, mini splits cater to both.
Easy Installation
Homes or living spaces without ductwork don't need a major renovation to add cooling with mini splits. These ductless AC options are easy to install.
Space Saving Design
Mini split system installations save you space because while the condenser is set outside, the evaporator is hung on an indoor wall. You will need a larger wall space for the indoor evaporator in each room that houses one, but you don't lose floor space or as much outdoor square footage to your cooling unit.
Disadvantages of Mini Split Systems
There are a lot of benefits to mini split systems, but there are also a few disadvantages that may make them unsuitable for some Texas homeowners.
Upfront Cost
New mini split systems can come with a price tag that's 30% higher (or more) than traditional central air conditioning units. If the upfront cost exceeds your budget, the long-term savings might not justify the purchase today.
Aesthetic Considerations
Mini splits aren't as unobtrusive to look at when compared to simple vents. If you dislike how they look, that may be a major turn-off.
Limited Capacity for Large Homes
Each condenser unit for a mini split can handle a limited number of air handlers or evaporator units. If your home is large enough, you might need to install two mini splits to get the same cooling as a central AC solution.
Very Cold Climate Limitations
While this doesn't apply to Texas, it is true that mini splits struggle to produce enough heat in very cold weather without a supplemental system. If you live in an area where temperatures routinely drop to -5 degrees, you might want to explore alternative heating sources, though these are still a great option for cooling.
The Importance of Consulting HVAC Professionals
No matter what choice seems best for your home, getting a professional to take a look before making a final decision is always best. HVAC professionals can perform load calculations to determine if mini splits will work in your home or determine what size central air conditioner you need.
Plus, while assessing your home, you can get an estimate for the work that includes the price of the new unit. Since you'll need an installer to handle the process, it's a good idea to work with one from the start of the project.
---
Upgrading to Mini Split Cooling? Call Jon Wayne today!
With more than 200 trucks on the road, Jon Wayne is always ready to roll out and handle a ductless installation for your new cooling unit. Schedule your free estimate today from a company that always offers a 100% satisfaction guarantee.
Schedule Estimate