How to Make a Smart Home in Texas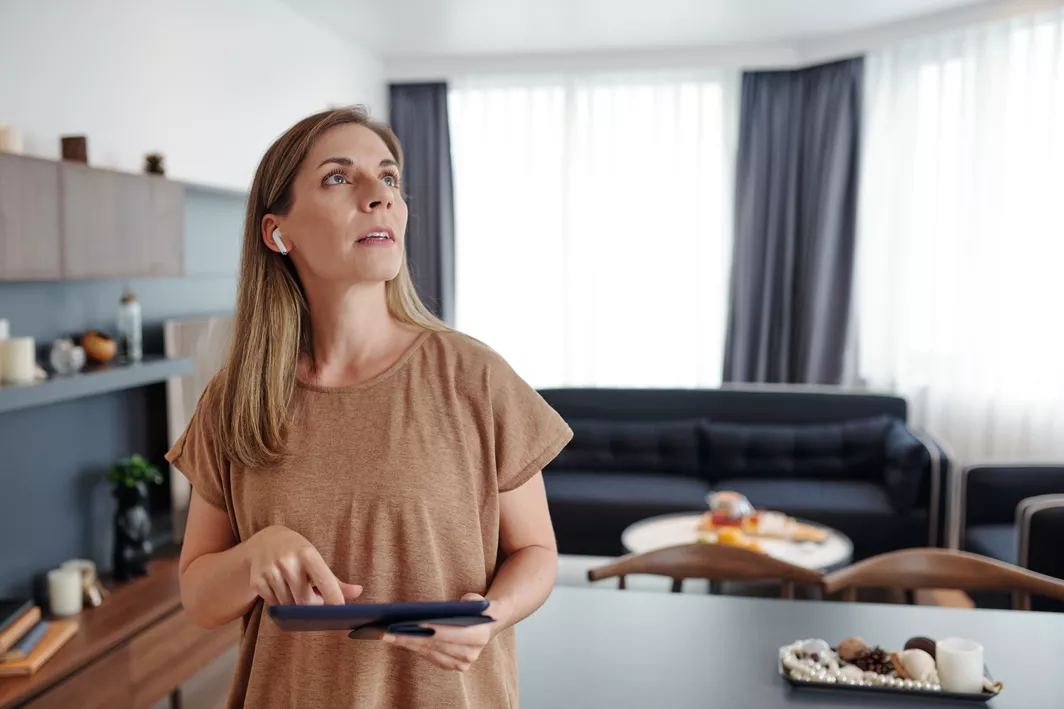 Did you know that almost every device and appliance in your house, from thermostats and lights to doors and surveillance cameras, can be connected to the Internet and controlled remotely with your mobile device? Often referred to as a "smart home system," you can enjoy increased control, comfort, and security— all at the touch of a button!
If you're interested in turning your San Antonio house into a smart home, keep reading to learn about the benefits of smart home systems:
Increased home safety
HVAC maintenance alerts
Save money on energy bills
Prevent damage to your home
As well as the various technologies that make up a smart home:
Video surveillance
Window and door locks
Smart thermostats
Automated lighting
Water sensors
---
Want To Turn Your San Antonio Home Into a Smart Home?
Contact Jon Wayne today. We're experts in home automation and helping you get the most out of today's smart home systems. Plus, we provide free in-home estimates on a variety of HVAC equipment and installations.
Schedule Free Estimate
---
Benefits of a Smart Home
Wouldn't it be great if you could know exactly what is happening at home, even when you're not there? And when you are home, imagine being able to control nearly all appliances and devices with a touch of a button. That's exactly the level of control that a smart home will give you. Let's take a closer look at the benefits.
Increased Home Safety
Many devices on the market today are designed to keep your home and family safe, from smart locks and intruder alarms to video surveillance equipment and smart lights. You can control every smart device you install via the Internet, and you can receive alerts when you're home or away to tell you of any suspicious or unusual activity. Not sure whether you've locked the door behind you and are already on your way to work? A quick check on your mobile phone will put your mind at ease. Want to see if the kids have made it home from school? You can check your video cameras and locks from your mobile phone's app.
Receive Critical HVAC Maintenance Alerts
Have you ever returned home from vacation to find that your HVAC system has broken down or has been running unnecessarily? Smart thermostats can provide you with urgent notifications if issues arise with your HVAC system when you're not there. You can also turn your HVAC system on and off from your mobile phone, no matter where you are. With the right smart systems installed, you can avoid costly repairs or damage and keep your energy costs down too!
Save Money on Electricity Bills
Smart home devices can pair with your thermostat and appliances to adjust automatically to your changing energy requirements. Not only do they allow you to switch appliances off remotely or with your voice assistant, but they can also manage and detect inefficiencies. For example, smart thermostats can detect when you are not home and adjust your heating and cooling temperature accordingly. You can even set your HVAC system to start heating or cooling your home just before you arrive. Additionally, lights and motion sensors can work together to save money on electricity bills. When you're not in the room, your lights will turn off after a specific time and come back on when they detect motion. How's that for convenience?
Prevent Damage to Your Home
If you've ever experienced flooding damage to your home, you'll know how stressful and upsetting it can be. Many smart systems are designed to alert you at the first sign of trouble. From smart water leak detectors to interconnected fire alarms, these smart systems are your first line of defense when protecting your home and everything you cherish. You don't always know what is happening in your home when you are not there. With smart sensors and detectors installed, you'll be alerted immediately and can take immediate action, saving you time, money, and stress.
Video Surveillance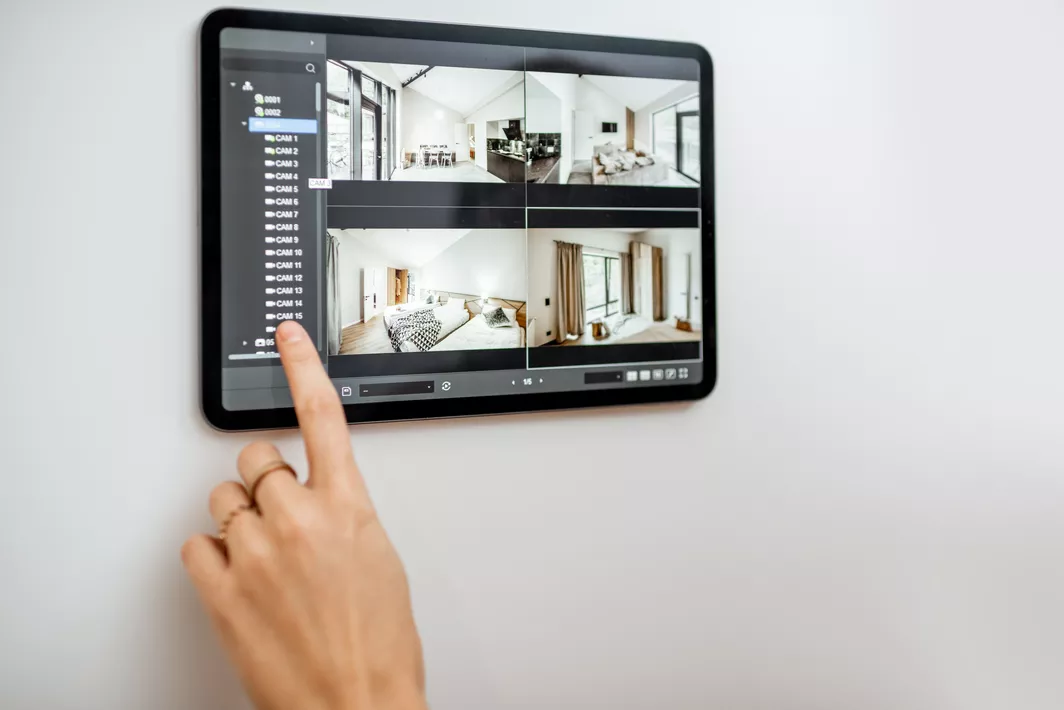 With today's video surveillance technology, you can say goodbye to clunky cameras and grainy footage. Today's cameras and motion sensors are discreet, effective, and, most importantly, connected to the Internet. This means you can monitor your home when you are not there, be alerted to unusual activity, and even speak to people on your property through your cameras. Whether you need to view a live feed or check footage when you come home, smart video surveillance cameras allow you to do so with ease. From smart doorbells to CCTV cameras, you can deck your home out in some of the most advanced surveillance equipment on the market today and get total peace of mind that your home is protected.
Window and Door Locks
Your windows and doors are possibly the most vulnerable areas of your home when it comes to intruders. Smart window and door locks provide an additional layer of security and come with many benefits. Smart locks can require family and visitors to enter an authentication code to gain entry to your house. In addition, you can also:
Set your door to lock when you leave or enter your home automatically
Set your locks to notify the police when somebody attempts to break in
Enjoy keyless entry opened by your mobile phone or through voice control
Know who's at your front door with motion-activated video doorbells. These devices show you video and offer 2-way communication so you can speak and listen to whoever's on your porch.
Smart Thermostats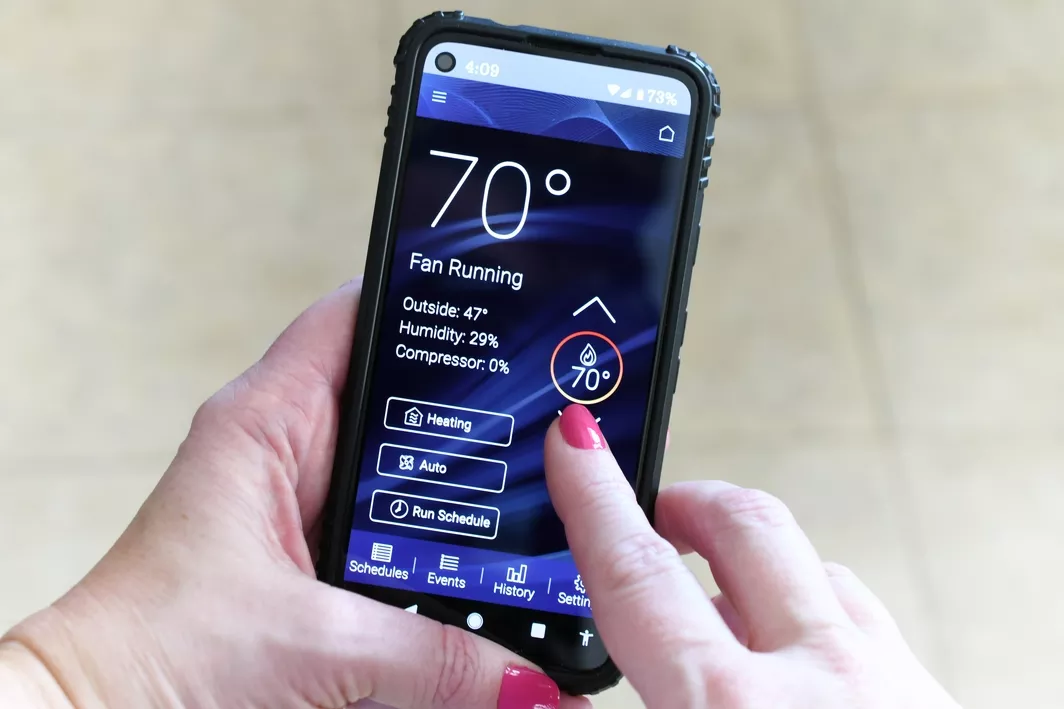 Smart thermostats allow you to take complete control over your heating and cooling. They connect to your HVAC system and the Internet, allowing you to control your equipment, monitor expenditure, and even set the temperature with your smartphone.
One of these systems' most significant advantages is the money they can help you save. For example, your thermostat can tell your HVAC system to turn off when you head out the door and turn on when you return from work. When it comes to programming your thermostat, it couldn't be easier. You can even tell your thermostat to adjust the temperature according to the latest weather conditions. Once your smart thermostat is installed, you'll wonder how you managed without one.
Automated Lighting
Automated lighting takes your home lighting to the next level. From improving energy efficiency to enhancing the safety and security of your home, automated lighting offers many benefits. Wouldn't it be great if you could control your lighting from your mobile phone or set your lights to come on at a specific time? Automated lighting gives you this and so much more. With motion sensors, your smart lights could save money, turning lights off in unoccupied rooms and back on when somebody activates the sensor. You can also give the impression that somebody is at home when you are away. Simply program your lights or turn them on from your mobile phone.
And don't forget about your outdoor lighting. Weatherproof automated lights, motion-sensing lights, and path lighting can upgrade your landscaping and improve your home's security. In addition, keeping the outside of your home well-lit means anyone on your property can be easily seen.
Water Sensors
Water damage is no laughing matter. Whether caused by a leaking pipe or a faulty appliance, the damage that water can cause can cost thousands of dollars to rectify. Smart water leak detectors are able to detect water and excess moisture and send you an alert through their companion smartphone app. If you're worried about appliance faults or burst pipes, a water sensor could be one of the best smart devices you install in your home. We can determine the best place to install your sensors and give you peace of mind that your home is protected.
If you'd like to learn more about our smart home systems and packages, get in touch with the Jon Wayne Service Company team. We'll recommend the best systems and get the installation right the first time. And with thousands of five-star reviews, you can trust us to give you the best service.
---
Ready To Chat About Turning Your House Into a Smart Home? Call Jon Wayne.
Contact Jon Wayne today to schedule a smart home consultation. Our home automation experts will help you find the right devices based on your heating, cooling, lighting, or home security needs and budget. When you hire Jon Wayne, you can count on 5-star service and honest equipment recommendations backed by our 100% Satisfaction Guarantee.