Guide to Home Improvement Rebates, Incentives & Tax Credits in Texas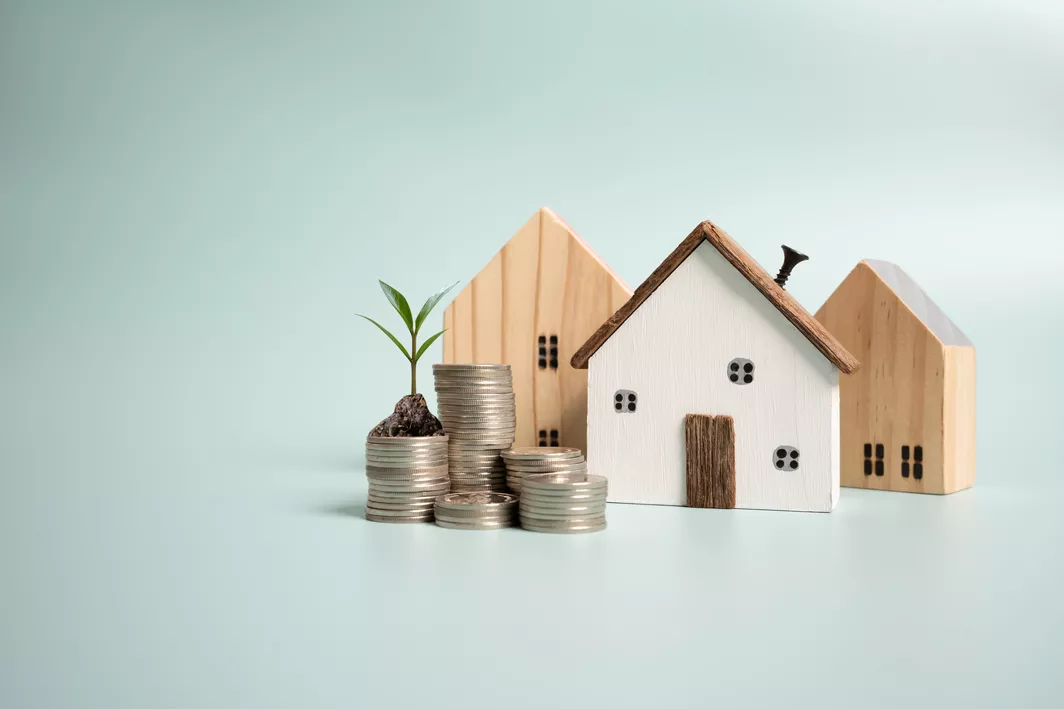 Looking to upgrade your heating and cooling system? Install a new heat pump water heater? Or replace windows, insulation, and other home efficiency updates? If you're a homeowner in Texas, you'll be pleased to know that there are several rebates, incentives, and tax credits available to support your home improvement projects and reduce your energy consumption and utility bills.
In this comprehensive guide, we'll explore the various programs and opportunities available to Texas homeowners:
Rebates through The Inflation Reduction Act
Weatherization Assistance Program
Rebates Through Your Local Utility Provider
---
Learn more about HVAC rebates, tax credits, and incentives with help from Jon Wayne.
Our knowledgeable pros are happy to help San Antonio homeowners find the right rebates and incentives for heat pump installations, HVAC upgrades, and other home efficiency projects.
Schedule Service
---
Rebates Through the Inflation Reduction Act
Congress passed the Inflation Reduction Act in 2022, creating several programs to help homeowners increase energy efficiency. One of the main aims of the IRA is to reduce carbon emissions by approximately 40% between 2022 and 2030.
High-Efficiency Electric Home Rebate (HEEHRA)
The High-Efficiency Electric Home Rebate, better known as HEEHRA, is one of the most important components of the IRA. The program offers tax incentives to encourage low- and moderate-income homeowners to upgrade to high-efficiency electric appliances, including heat pumps. If you upgrade, you'll enjoy increased energy efficiency along with modern appliance features, making this a win-win for consumers.
Under HEEHRA, the amount of money you receive depends on how much you earn. The rebate covers 50% of the project costs for moderate-income households and 100% of the project costs for low-income households. You fall into the moderate-income group if your household income is at 80% to 150% of the area median and the low-income group if your household income is below 80% of the area median.
For example, San Antonio has an area median income of $89,100. To have 100% of your project costs covered, your household income would need to be less than $71,280. You'd qualify for a 50% rebate with a household income of $71,280 to $133,650. No matter which group you belong to, the rebate maxes out at $14,000. Here's how much you can get for different types of home electrification projects:
Heat pump HVAC system: $8,000
Electric stove/cooktop: $840
Heat pump clothes dryer: $840
Weatherization: $1,600
Heat pump water heater: $1,750
Electric wiring: $2,500
Breaker box replacement: $4,000
Homeowner Managing Energy Savings (HOMES) Rebate
The Homeowner Managing Energy Savings (HOMES) Rebate is similar to HEERHA in that it incentivizes homeowners to make energy saving upgrades, such as new insulation and HVAC upgrades.
The HOMES rebate has no income limit, but you must be able to prove that the project increases energy efficiency. Low-income families qualify for up to $8,000 in rebates, while moderate-income and high-income families qualify for up to $4,000 in rebates.
You can't combine a HOMES rebate with a HEEHRA rebate, so review each program's criteria carefully before applying. If you live in a low-income household, you may benefit more from the HEEHRA program since it covers 100% of eligible project costs up to a maximum of $14,000. The HOMES program is better for high-income families, as you don't need to worry about exceeding any income limits.
25C Non-Business Energy Property Tax Credit Program
The 25C Non-Business Energy Property Tax Credit Program makes tax rebates available from now until 2032, giving homeowners an additional incentive to complete qualified home improvement projects. You may qualify for one of these credits if you pay for one of these services:
Energy audit
Door/window installation
Installation of insulation
Installation of a heat pump water heater
The credit maxes out at $3,200 per year, but the amount you receive depends on which projects you complete. For example, the rebate for a home energy audit is just $150, while the rebate for a heat pump is $2,000.
Weatherization Assistance Program
The U.S. Department of Energy funds the Weatherization Assistance Program, which helps consumers reduce their energy costs. If you qualify for funding, you'll receive a free energy audit to identify improvements that could make your home more efficient. Once you have the results of the audit, a contractor can start making the recommended improvements.
This comprehensive program may pay for the following types of projects:
Electric base load measures: Replacing outdated fridges and freezers with energy-efficient models, installing efficient light sources
Health and safety measures: Repairing vent systems, installing smoke alarms, installing carbon monoxide detectors, making safety-related repairs
Mechanical measures: Cleaning HVAC systems, installing a solar water heater, insulating water heating pipes, installing programmable thermostats
Building shell measures: Sealing ducts, installing insulation, repairing or replacing doors and windows, installing solar screens, repairing minor roof leaks
To qualify for the Weatherization Assistance Program, you must have a household income that doesn't exceed 200% of the poverty income guidelines.
Rebates Through Your Local Utility Provider
In Texas, several utility companies offer rebates for purchasing energy-efficient appliances or completing home improvement projects designed to reduce energy usage. Program guidelines vary, so contact your utility company for more information about what's available.
In San Antonio, CPS Energy has energy-saving programs and tips available, so make sure to check them out!
---
Want a FREE estimate for a heat pump, water heater, or other home improvement project? Contact Jon Wayne!
Contact Jon Wayne today. We take pride in providing knowledgeable advice, impeccable workmanship, and strong post-service protections, including our 100% Satisfaction Guarantee. Schedule today and see why we've earned over 10,000 5-star reviews!
Schedule Free Estimate