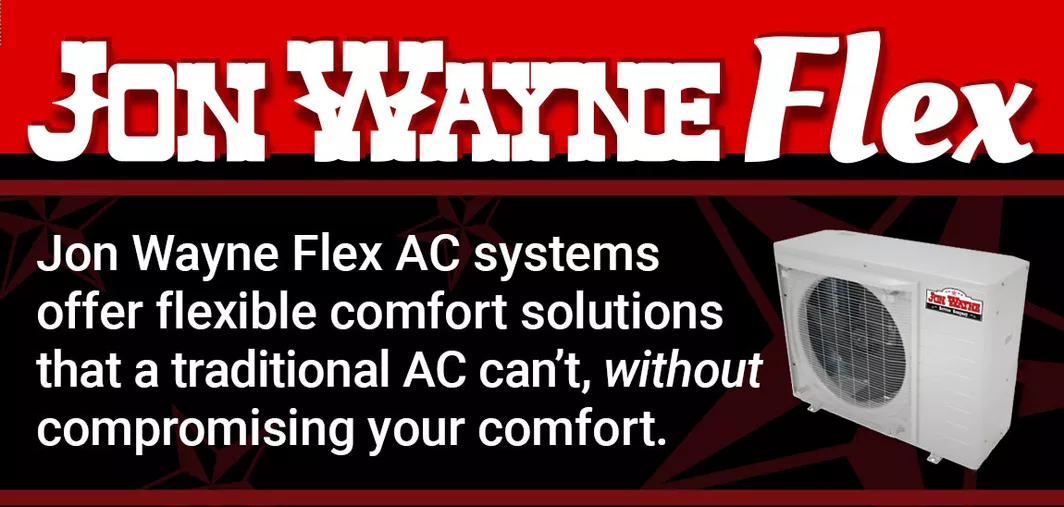 See the Flex in Action!
What Makes the Flex So Special?
Space Saving Design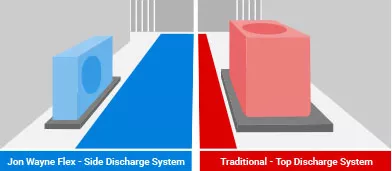 With an outdoor unit less than a third of the size of a traditional AC, the Flex system is perfect for those with limited space (like zero lot lines) or unique installation needs. Flex units can be mounted on an outside wall, safely out of reach of small children and pets, allowing you to regain backyard space.
Energy Efficiency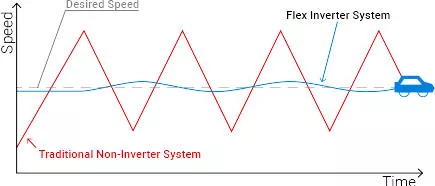 The Flex system features a variable speed fan that uses less energy with constant low-speed operation, that can still ramp up to meet your needs even on the hottest Texas days. This is paired with a DC motor that is 20-40% more efficient than typical AC motors, for maximum energy savings.
Optimal Air Quality and Humidity Control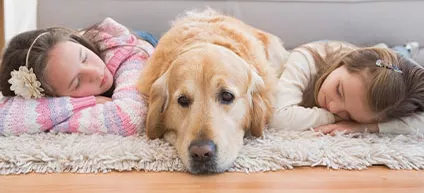 By continuously running at low, energy-conserving levels, the Flex system is also constantly filtering the air in your home, ensuring optimal quality. The same process allows for removing the maximum amount of moisture from the air, keeping you (and your home) from feeling muggy or humid.
Whisper Quiet Operation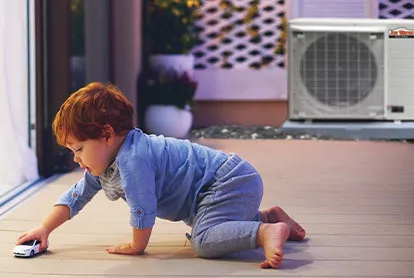 The Flex is so extremely quiet during operation that you won't even know it's "kicking in" or running (yes, we have had customers call us to ask how they can check). This is due to its unique 'swing compressor' that runs without a spring, allowing for smooth fan rotation with little friction. The results are low vibrations, low sound levels, and higher durability, including reduction in potential leaks, due to fewer moving parts when in operation.
Intelligent System Controls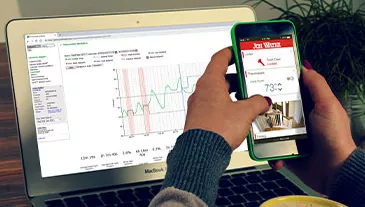 All Flex systems come with an Intelligent 2- Way System Control that makes full use of the system's wide operating range, precision, efficiency, adaptability, and capability to run multiple zones. The control also connects to an app, allowing you the convenience of controlling your system from anywhere at any time.
Built For Quality, Backed By Warranty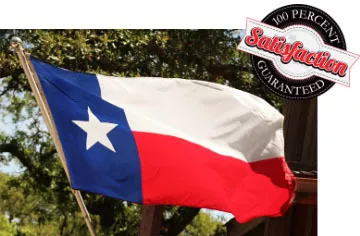 Jon Wayne Flex Systems are built for quality and durability to handle South Texas extreme heat and humidity, featuring details like Blue Fin Anti-Corrosion Coating to increase condenser coil life, advanced water-shedding drain pans, and side panel access for easy annual maintenance.
Our Flex systems are backed by a 12 year parts & labor warranty and a 12 year unit replacement warranty. That's 20% longer than a standard 10-year warranty, and all serviced directly through Jon Wayne!
More Choices, More Comfort,
More Efficiency, More Savings,
Jon Wayne Flex AC System
How we treat the customer contributes to our reputation.